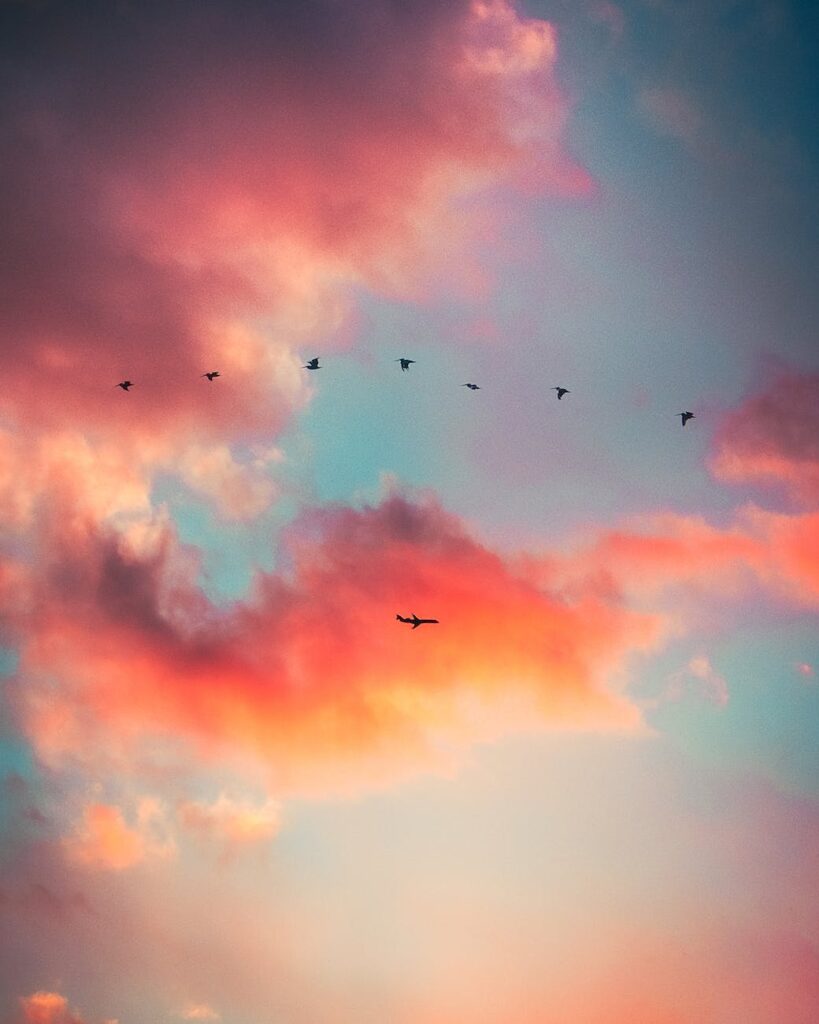 Counting Geese
by Megan Ray Durkin
Can you count the wild geese,
landing in the field?

One flies at the very front,
air breaks at its shield.
Two come whooshing past you.
Hold onto your hat!
Three skim low across the pond,
skidding with a splash.
Four fly over the orchard,
catching scents of spice.
Five sail in a perfect V,
settling on the ice.
Six toot to the others,
remembering landings past.
Seven beaks hide under wings,
nestled in the grass.
Eight go up to honk the route,
as a pale moon starts to rise.
Nine will wait for stragglers.
No goose left behind.
Ten salute your waving hand,
filling half the sky.
Will you see the geese again?
Count them as they fly.
Surprise!
A thrill and an honor to have been selected as a 2023 mentee for three months with…Maria Marianayagam! She is an accomplished author with two picture books coming out soon–I Am a Force and Curry Means More.
I literally need someone to pull me down from the clouds so I can get to work with Maria next week.
Float!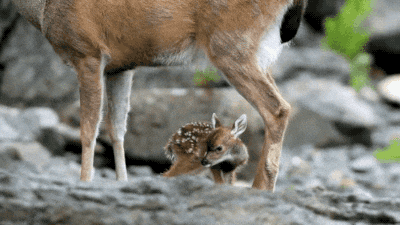 Today was no ordinary day.
Starting at the meeting rock, we trudged uphill to find a dry spot.
We shared and we listened.
My stump was wobbly, but Lucy held it as I pulled on my boots.
Through the mud we slurped and oozed.
The storm last night left new paths.
One went to the meadow where rabbits nibble.
One to the oaks where squirrels scurry and chase.
Lucy and I chose the downward slope,
slipping as we reached the marsh.
She whispered and held my hand.
We listened for peepers calling in the hush.
Then it happened as we stared through the reeds.
A doe and fawn tiptoed in for a spring drink.
The blackbirds trilled and a cloud blocked the sun.
The gathering bell rang, and the deer sprang away.
We giggled as we marched back, eager to tell our springtime story.
Today was no ordinary day.
In Montessori we "follow the child" in pretty much all situations. What about in celebrating the fall holiday of Halloween? I'm guessing if a group of early childhood teachers took polls in their classrooms, there may be interesting results. Would they differ from the beliefs of adults surrounding the trappings of this holiday? Never one to run away from the spookiness of controversy, I took a recent twitter poll about whether or not to celebrate Halloween (results to come).
In the past, I have written here about "alternative" holiday celebration practices typical of an inclusive Montessori classroom. As teachers with individualized learning as a goal, we operate in consideration of our class make up, cultural climate, sensitivity to the child, resistance to commercialism. Do we ever just ask the children we spend October with what they want?
Hmmm.
The Picture Book Critique Fest is a great opportunity for kidlit creators. Check it out at Pbspotlight
Write reviews and help fellow authors promote their work–easy peasy.
#springflingkidlit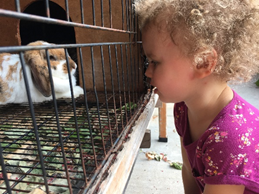 Rosie the Nibbler
By Megan Ray Durkin
Rosie the Nibbler's the pet for me.
She gives away snuggles and kisses for free.
Rosie the Nibbler hops this a 'way and that,
But always returns to my lap for a pat.
You won't hear her moo; you won't hear her crow.
A thump of her foot is how she will show.
A bunny just wants to hop this a 'way and that.
And then she'll return to your lap for a pat.
Rabbits are pets that do not need much.
A full water bottle and hay in a hutch.
Time in the grass to hop this a 'way and that.
And plenty of space in your lap for a pat.
If you want a pet that's soft as a cloud,
Come over tomorrow and see what I found.
Cuz' all Rosie's babies hop this a 'way and that.
I'm certain there's one that will fit in your lap.
Celebrate Lunar New Year with
Cooking in the Children's House:
Free Activity!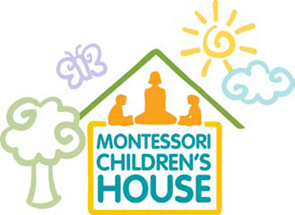 Cooking in the Children's House features engaging hands on activities for the home or school kitchen. Young chefs will learn about customs and flavors from around the world – and you can get a sneak peek at one of the projects right here. Try it out!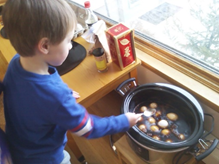 Tea Eggs
12 eggs, hard boiled
4 cups water
6 T. soy sauce
2 tsp. salt
2 T. black tea or 2 tea bags
6 pieces star anise
2 sticks cinnamon
Peel of one orange, in strips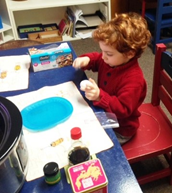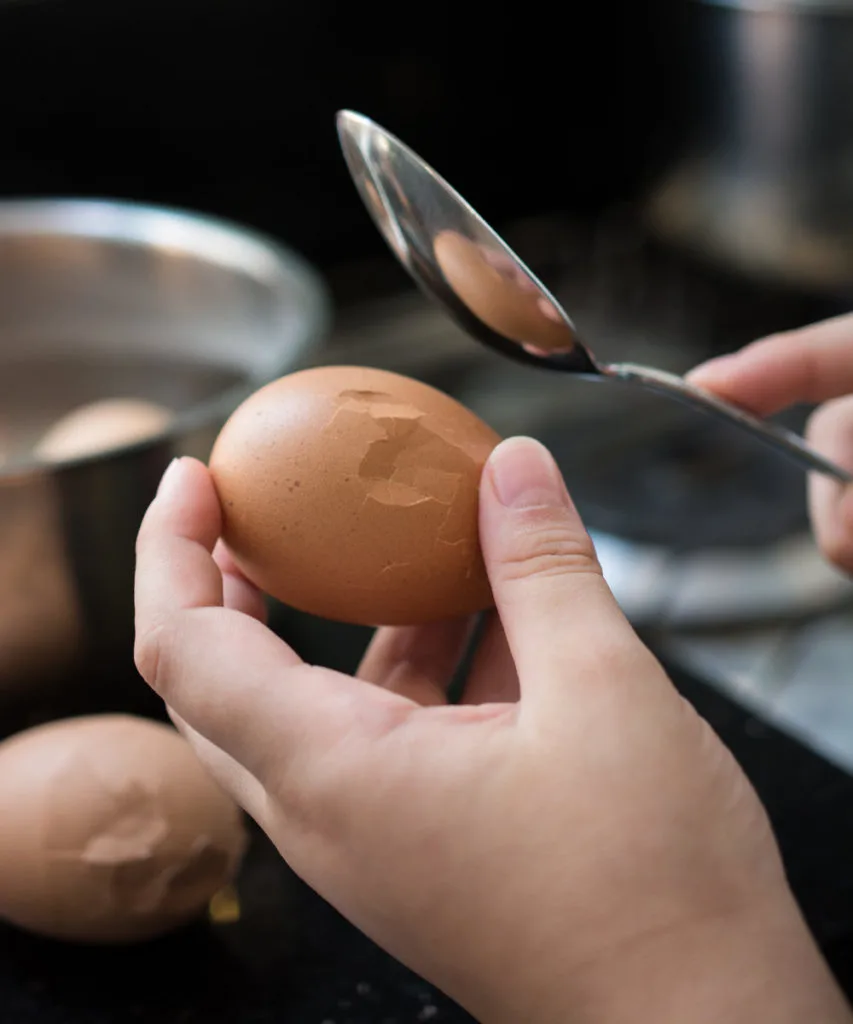 -Tap eggs all over shell with back of a spoon to crack (but don't break)
-Gently place eggs in water, tea and spices to cover (we use a slow cooker)
-Simmer for 2-3 hours and put pot in refrigerator to steep overnight
-Peel when ready to eat, and look for lovely the spiderweb design


Geography Takeaway
茶蛋
Chá dàn 
Enjoyed by Chinese for centuries, tea eggs are a great wholesome snack. They are traditionally eaten during Chinese New Year (they symbolize wealth, prosperity and fertility), but are a popular street snack in China and Taiwan year round. Tea eggs are easy (and super fun!) to make at home and they taste good too!
Happy Year of the OX!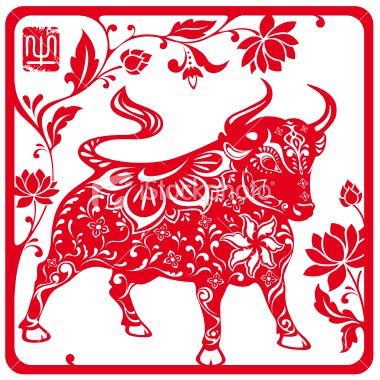 Did you have your jiaozi last night?
Here's a how to from Cooking in the Children's House
Jiaozi (Chinese New Year Dumplings)
1 pack (30) dumpling wrapper 1 lb. ground pork (optional)
1 Chinese cabbage, chopped
4 carrots, peeled and chopped
6 fresh shiitake mushrooms
4 water chestnuts (optional)
1 clove garlic or 1 slice ginger, finely chopped
2 T. vegetable oil
Sauce
3 tablespoons light soy sauce
1 teaspoon sugar
2 teaspoons cornstarch
6 tablespoons water
½ teaspoon sesame oil
pepper, to taste
To prepare filling
Mix all the sauce ingredients in a bowl and set aside.
Heat oil in a wok. Add the garlic or ginger and fry till golden brown. Add in all the vegetables and stir-fry until tender. Stir in the sauce mixture and fry until dry.
To wrap dumpling
Place some of filling in the middle of wrapper and use finger to wet the edge with water. Fold up. Work from right to left, press and shape the dumpling.
To cook dumplingBring water to a boil in a pot or wok. Add the dumplings and return to the boil. Remove the dumplings with a slotted spoon when they float to the surface. Jiaozi can also be fried in a skillet or wok.
…more posts